brigit esselmont
Intuitive Business Strategist
Weekly inspiration for the intuitive entrepreneur
Hi, I'm Brigit – Intuitive Business Strategist, 7-Figure
Entrepreneur and Founder of Biddy Tarot.
In 2012, I walked away from my [high-paying / cushy / secure] corporate job to take a chance on myself and then definitely-more-hobby-than-business, Biddy Tarot. At the time, I had no idea where it would lead me, but something (spoiler alert: it was my intuition) told me it was the correct thing to do – and it was right!
Fast forward to today, Biddy Tarot is a thriving 7-figure business, with thousands of students worldwide learning how to read Tarot and a 30-person strong team taking care of logistics.
How I Built a Million-Dollar Business By Trusting My Intuition and Following My Heart
It was September 20, 2012 – the day that changed my life forever.
I was working at one of the 'Big 4' banks, having invested the last 15 years of my life studying business at university and working my way up the corporate ladder as a management and human resource consultant.
In the early years, I loved my work. But by the time my second daughter was born in 2011, I knew my corporate career was no longer the right path for me.
After months of soul-searching (and dozens of Tarot readings), I finally plucked up the courage and did what most people would think as completely and utterly crazy.
I walked into my boss's office and said, "I quit!"
Shocked that I would leave a highly paid job in the financial services industry, she asked me why. "I'm going to read Tarot!" She almost fell off her seat.
Weekly inspiration for the intuitive entrepreneur
While they thought I was nuts, I knew better. Everything in my body and my heart was telling me to do this. "Jump – and don't look back." And I did.
From that day on, I committed to turning Biddy Tarot from what was a hobby into a flourishing business.
Fast forward to now and Biddy Tarot has blossomed into the leading online learning community for people who read Tarot, with over 15 million website visitors and 10,000 students in our online programs. I employ 15 team members (including my husband) and now generate a very healthy 7-figure revenue each year through online courses, books, audio programs, and community.
It seriously blows my mind.
Thanks to the success of the Biddy Tarot business, I can spend more time at home with my family, I've manifested my dream home on the Sunshine Coast, Australia, we live an abundant lifestyle, and we can travel regularly and take extended breaks to do fun things together.
And I'm able to make a substantial contribution to my favourite, high-impact charities such as One Girl (helping young women in Africa to get an education and start their own business), the Smith Family (sponsoring Australian kids to continue their schooling), and Kiva (providing micro-finance loans to women around the world).
Now I'm here to help you make intuition + strategy your entrepreneurial super power (just like I did) so you too can make a profit, have an impact and create more freedom in your life. Because if I can do it, so can you.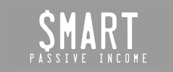 Discover how these successful entrepreneurs blend intuition and strategy to create 6 and 7-figure businesses.
Expand your business and lean in to your intuition with 1:1 business mentoring.
Jennifer Wade – Lifescape Visionary Personal Coaching
When I first started working with Brigit, I wasn't entirely confident that I could make my coaching business work, but Brigit blew me away from day one! She gave me such rich information that even after having finished our last session, I knew her suggestions, ideas, and wisdom would keep me busy for a long time to come.
With Brigit's help, I am now living the life I had imagined for myself – running my own soul-powered business and connecting with people in a deep and real way. I am now more committed and confident than ever, love working on growing my business and am incredibly excited to say that in less than a year after opening my shop, I am leading a transformational retreat all on my own – something I had dreamed about for years!
Brigit Esselmont is an intuitive business strategist, entrepreneur, mentor and published author.
As the Founder of Biddy Tarot, she turned her love for Tarot into an abundant, 7-figure business that employs 15 people and serves over 15 million Tarot lovers every year. Prior to that, she had a 15+ year career as a management and human resource consultant, working with Australia's top companies.
Brigit has been featured in The Oprah Magazine, Huffington Post, Body+Soul, Mind Body Green, and Refinery29, appeared on numerous podcasts including Being Boss, Smart Passive Income, and Mind Body Musing, and has appeared on stage in front of live audiences across the US and Australia.
She holds a Masters degree in Human Resource Management and is a Master Practitioner in Neuro-Linguistic Programming and Hypnosis.
When she's not coaching, teaching, or flipping Tarot cards, Brigit loves spending time with her two daughters and husband on the Sunshine Coast, Australia.
For press enquiries, interview requests and speaker engagements, please contact Brigit here.